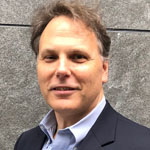 Chief Executive Officer
David Leach, MBA
David Leach is a former Merck executive with 25+ years' experience in the life sciences. His expertise is in product marketing through the lifecycle and cross functional leadership across research and development, commercial planning and execution, and manufacturing. Prior to leaving Merck, David served as a Director of Global Product Marketing and most recently he served as an independent business consultant with Pastorius Consulting LLC. David has launched 10 biopharmaceutical products in the US and global markets. He has effectively run businesses within a biopharmaceutical company for products and portfolios ranging from $100 Million/year to $1 Billion/year with full Profit and Loss responsibility. While at Merck he developed a reputation as a commercial leader who obtained positive results in very challenging business situations such as complex biological product launches in a partnership. David holds MBA and Master of Engineering Management degrees from Northwestern University and a BSE degree in Engineering from Princeton University.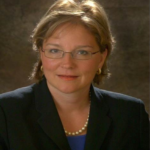 Drug Development Consultant
Thais Sielecki, PhD
Before supporting LignaMed, Dr. Sielecki worked as Vice President, Preclinical Development of Cytokine PharmaSciences, Inc. a company focused on inflammatory disease and women's health through small molecule development and controlled release. At CPSI Dr. Sielecki ran programs in oncology, inflammation, and women's health from early lead discovery through to Phase I and assisted in Phase II and III study design as her primary focus. As part of the management team, she was also a member of teams to manage product portfolio, in-licensing, intellectual property management, and company strategy. CPSI was successfully sold to Ferring in 2012.
Prior to CPSI, Dr. Sielecki worked at DuPont-Merck and Bristol-Myers Squibb as a Principle Research Scientist and continues to consult for pharmaceutical and biotech companies in the management and evaluation of early research, preclinical and early clinical studies. During over 30 years of research and development experience, Dr. Sielecki has been involved in over 40 preclinical and clinical research programs with multiple programs reaching marketing approval. Programs she has been closely involved in include CPSI-2364, CPSI-1306, Misopessc, c-VadTM, PilobucTM, DMP754, DMP802 among others. Her experience spans oncology, inflammation, women's health, CNS diseases, and antibacterials with a strong background in drug delivery and controlled release delivery systems.
Dr. Sielecki has a PhD In medicinal chemistry from Colorado State University and completed a Post Doctoral research position at Stanford University. She has over 60 publications and patents over her career.

Founder, Chair of Scientific Advisory Board
Melpo Christofidou-Solomidou, PhD
Dr. Christofidou-Solomidou is a Research Professor of Medicine at the Pulmonary, Allergy and Critical Care Division (PACCD) of the Perelman School of Medicine at the University of Pennsylvania (Upenn) and an investigator of UPenn's Abramson Cancer Center and Center of Excellence in Environmental Toxicology (CEET). She is an NIH- (NIAID, NCI, NCCIH, NIEHS) and NASA-funded investigator actively involved in preclinical (animal models) and clinical studies of acute and chronic lung disease, lung cancer and mesothelioma.
Dr. Christofidou-Solomidou has been recognized for her scholarship through peer-reviewed publications, national and international speaking engagements and awards by the American Thoracic Society, American Institute for Cancer Research, American Heart Association, National American Lung Association and others. She serves as a journal reviewer for the American Journal of Physiology, Lung Cellular and Molecular Physiology, Respiratory Research, Antioxidant and Redox Signaling, Thrombosis and Hemostasis, International Journal of Radiation Biology, Radiation Research, Journal of Nutrition, International Journal of Radiation Oncology, Biology, Physics, American Journal of Respiratory Cell and Molecular Biology and other. She is an editorial board member for Pulmonary and Respiratory Medicine and a guest editor for the International Journal of Molecular Sciences. She served on numerous ad hoc NIH study sections and discussion panels. Dr. Christofidou-Solomidou is an inventor, holder of several US patents and an entrepreneur, founder of LignaMed, LLC and co-founder of JT-MeSh Diagnostics, LLC in collaboration with Upenn.
Dr. Christofidou-Solomidou received her bachelor's degree from the State University of New York (SUNY) at Stony Brook and her doctoral degree from the University of Bonn in Germany. She completed post-doctoral studies at the Albany Medical College in New York and at the University of Pennsylvania in Philadelphia.
Board Members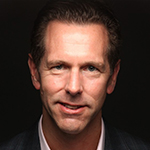 Director
Jim Harris, MBA
Jim Harris is a former Merck executive with 30+ years experience in the life sciences. His expertise is in business creation, commercialization and brand marketing. Since retiring from Merck in 2012 he has become an active supporter and serial entrepreneur in the life science start-up community. He co-founded PolyCore Therapeutics LLC, a spinout from Drexel University focused on CNS diseases, J2 Bio-Pharma, LLC a company focused on acquisition and commercialization of specialty pharmaceutical products, and founded BioRegenics, a spinout from New Jersey Institute of Technology, developing a surgical implant to repair damaged articular cartilage.
Prior to leaving Merck, Jim served as Executive Director for Merck's US Diversified Brands Franchise, which he built, launched and led for the company. The franchise included 25 brands in nine disease areas. While at Merck he developed a reputation as an entrepreneurial leader with proven results maximizing various challenging business stages such as rapid ramp-up of start-ups, accelerated strategy development and implementation for revenue optimization scenarios and quick turnaround of under-performing businesses.
Jim also serves as a QED business advisor and steering committee member at the University City Science Center, located in Philadelphia, where he provides hands-on mentoring to early stage researchers and life science companies as part of the QED sponsorship program. Mr. Harris received an MBA from California State University, Sacramento.
Director
Yi Yen Chen, PhD
Dr. Yi-Yen Chen has over 10 years of healthcare-related experience. Prior to joining PCI Ventures, she oversaw the life sciences investment and portfolio management at Echo Investment Capital. She also worked in business development and drug licensing at Microbio Group in Taiwan. Dr. Chen was the R&D project head and led the development of the world's biggest antibody portfolio for the zebrafish research community at GeneTex.
She completed her PhD in developmental biology from Nobel Laureate Professor Christiane Nüsslein-Volhard's lab at the Max-Planck Institute in Germany. Her postdoctoral training was in molecular biology at the Institute of Molecular Biology in Mainz, Germany, and in cancer immunotherapy at the Netherlands Cancer Institute in Amsterdam.